Our company is a private Joint-stock Company, Registered Capital by 50,000,000 RMB, Covers an area of 80,000 square meters with more then 200 employees, including more than 30 technical and and management personnel. We are led by technological innovation, Integrated on Scientific Research, Marketing and Production, Supported by Henan Provincial Commerce Department as an Export-Oriented enterprise.
Our Main products are based on 1000, 3000, 5000, 6000, and 8000 Series alloy aluminum painted coil / sheet, aluminum stucco / embossed coil,aluminum corrugated sheet, aluminum antique metal tiles, pure aluminum coil / sheet, aluminum checkered plate,aluminum circle, aluminum strip, aluminum foil, Etc.
Aluminum Color Coating Sheet/Coil, Curtain wall panel, Wooden grain and Marble coated products. We are the only one who can produce thickness 5.0mm and width 1800mm roller coated products in our Province. We have 3 Coating production lines in our plant with the thickness from 0.2mm - 5.0mm with max width 1800mm, we also have slitting machine,brushed machine and cutting machine. The paints currently used by our factory are well-known brands home and abroad such as PPG and AKZONOBEL produce by PE and PVDF coating according customer's requirement . Products widely used in Roofing and Wall system, Curtain wall products, Honeycomb Panels, Insulation Panels, Shutters , Lighting Fixtures, Household Appliances, Food packing ( Such as Cans lid, Cans pull-tabs), Furniture and others. We strive to develop as an excellent company of scale, industrialization, professionalization, internationalization with prime Brand.
OUR FACTORY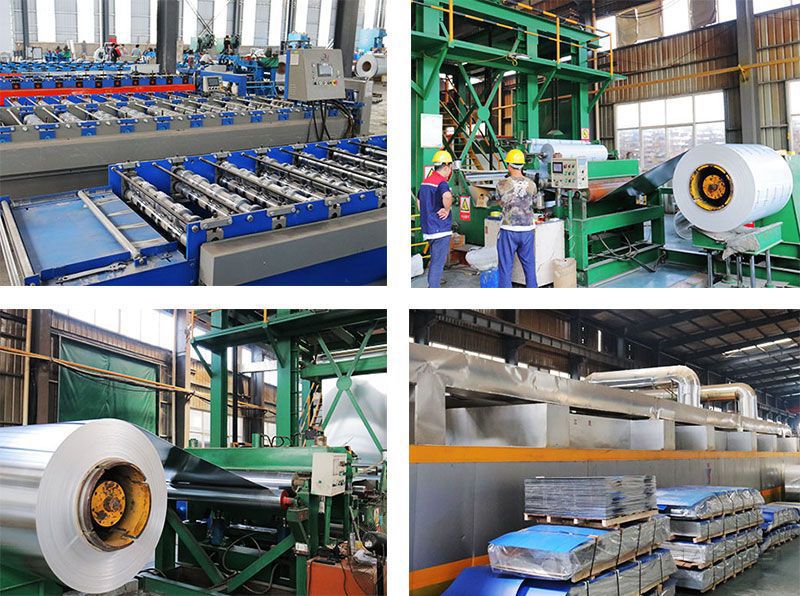 QUALIFICATION HONOR